CRO price has dropped from its highs of $0.988 and reached its support of $0.329. The coin began to rise at the end of January and formed a peak at $0.549. The price took a turnaround from the peak and is heading towards its support. The coin price has constantly been declining towards its lows with the formation of troughs. The price is below the downtrend line extending from December 24.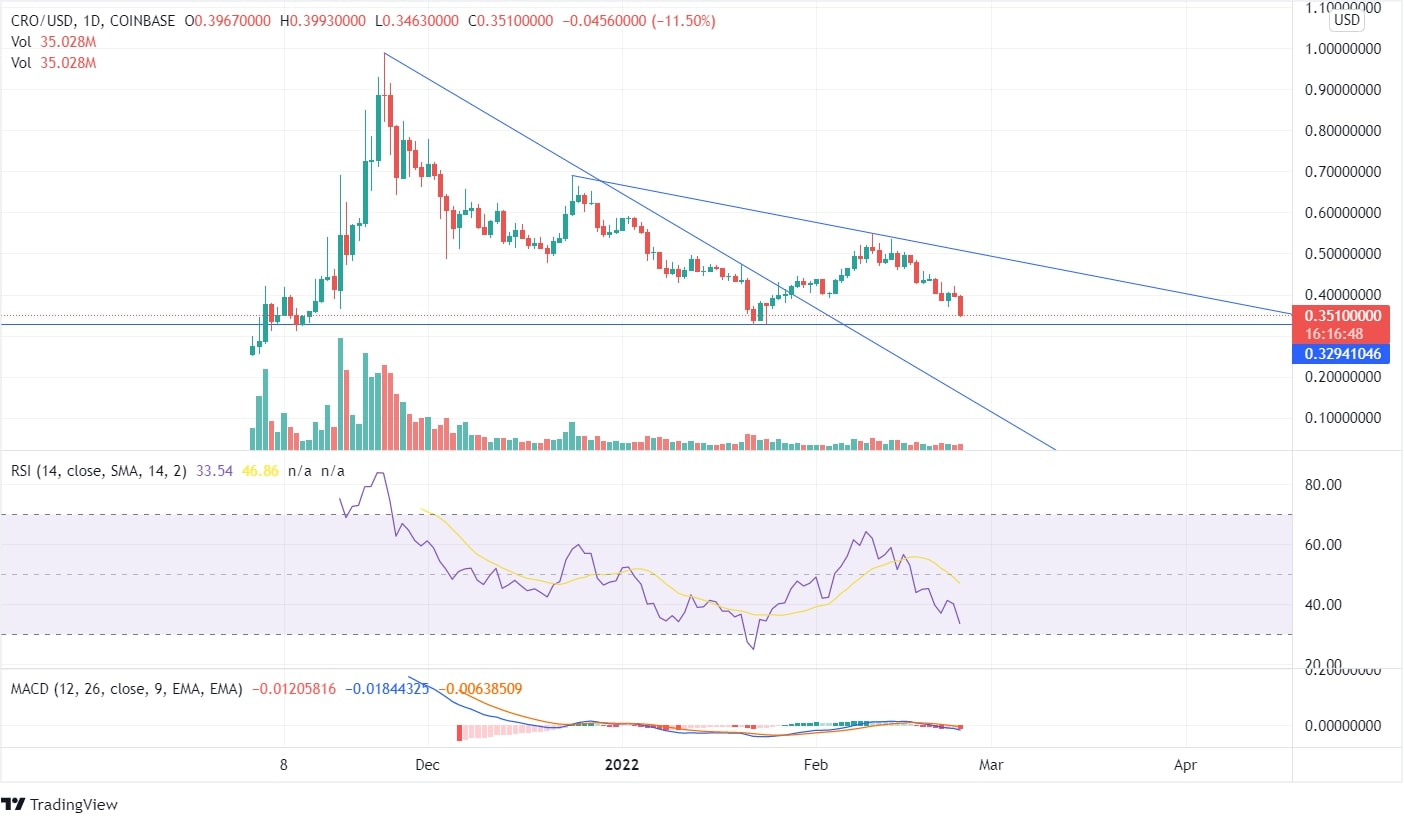 On the daily chart, the MACD line is below the signal line, which depicts a bearish signal. The RSI indicator is 33 may lead to an oversold zone. On February 23, the bearish candle showed a price movement of 7%, and the forming bearish candle also represents a reduction in the price. A turnaround in the CRO coin price can be expected once the coin reaches the support line and the bull pushes the price upside.
On the weekly chart, the previous week's candle shows a price movement of 25% towards bears though there wasn't immense volume favouring the bearish candle. The forming candle has an upper shadow denoting that though the bulls tried to push the price up but couldn't, the coin moved towards its lows.
Investors should wait for the upcoming candles before investing, as per the CRO coin price prediction, and technical parameters have been in the bearish zone for a long period of time. Once the coin rises, a gainful opportunity can be expected for the bulls. In the month of November, the coin had reached its highs mounting from the same point from where the coin is currently trailing. In the long run, a bullish momentum may happen if the coin forms higher high peaks and close above the down trend line.