Blockchain as a technology is mainly used for utility-based benefits, adding anonymity, and is known for its unbreachable security. Binance Coin has taken its inspiration from EIP 559, focused on the removal of gas fees from miners' validation transactions. With its version of the same protocol named BEP-95, BNB now focuses on Deflationary Tokenomics and even burns a share of its gas fees to keep the crypto token more decentralized.
Binance Exchange's prior experience in handling crypto volumes has transformed its focus mostly on developing advanced crypto tokens capable of accommodating the changing dynamics of blockchain functionalities. While 2021 was a phenomenal year for BNB, 2022 has rather started slowly with prominent signs of profit booking. BNB currently holds the fourth spot in terms of largest market capitalization with over USD 67 billion of market capitalization and 100% circulating supply. 
BNB Price Analysis 
The price action of Binance Coin showcases its consolidation within a tight spot. With profit booking happening every time it reaches close to the upper band of its consolidation, how long can BNB withhold the profit booking sentiment? In this price analysis, we will decode the BNB price potential in the coming year.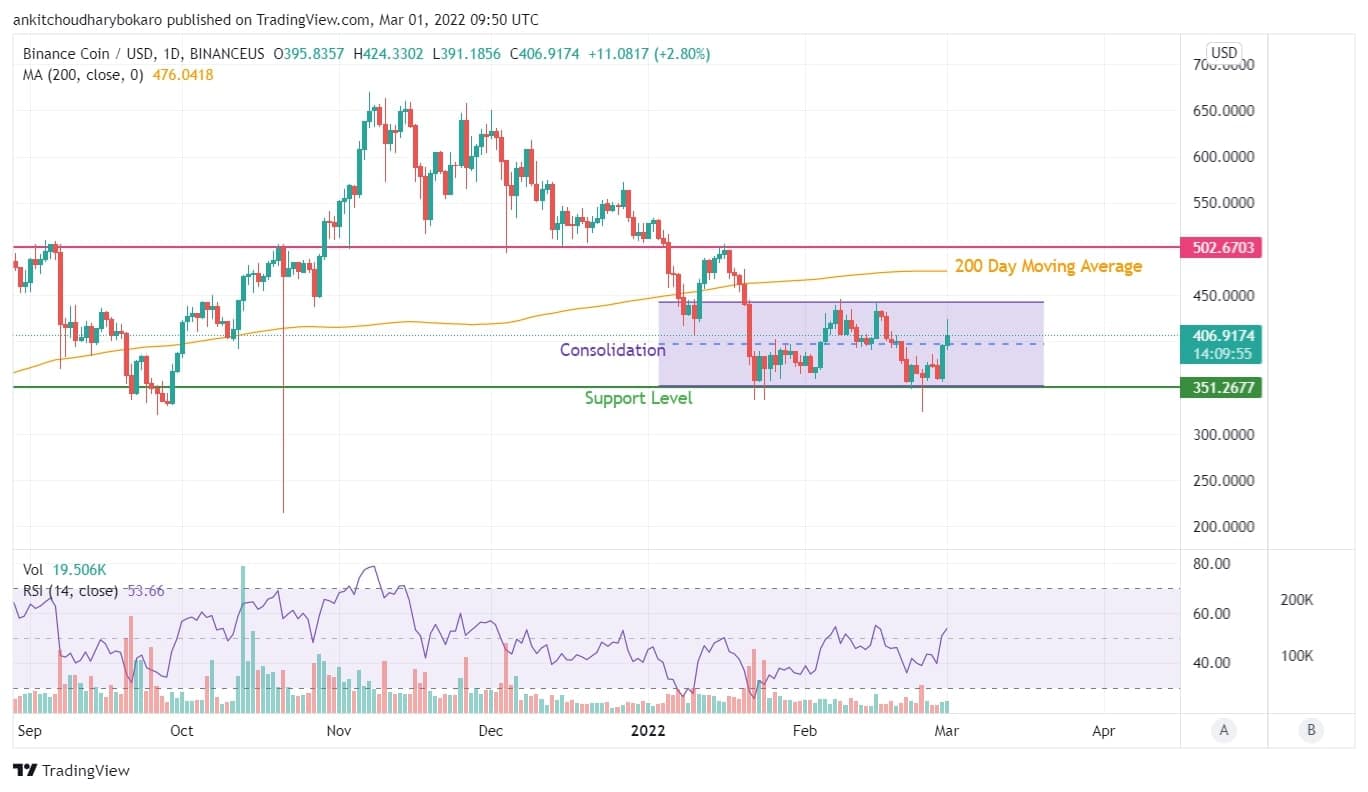 While $350 comes out as a strong support level, helping buyers make a decent profit of 30% in the short term, the resistance at $450 to $500 seems to have become even more vital. The psychological level of $400 carries little to no weightage in the price action. The downfall of BNB prices is indicated by the breach of its long-term moving average levels. This drastic fall in valuation applies to a possibility of a much cheaper price for BNB tokens. As of date, BNB has tried thrice to clear the $450 resistance but with no success. While support at $350 seems much stronger, BNB will most likely not fall below $300 levels as per the Binance coin price prediction. 
Once the crypto winter gets over, BNB would have become a place for more hype tokens and advanced crypto projects, pushing the value higher to a sustainable level. So far, BNB has always jumped back over its 200 DMA curve each time there has been a hint of profit booking, but the same will be difficult to translate in the near term. While prices may still be a little away from their resistance levels, Buying action is visible with the rising RSI line. Even transaction volumes on Binance Coin seem to have marked a new high.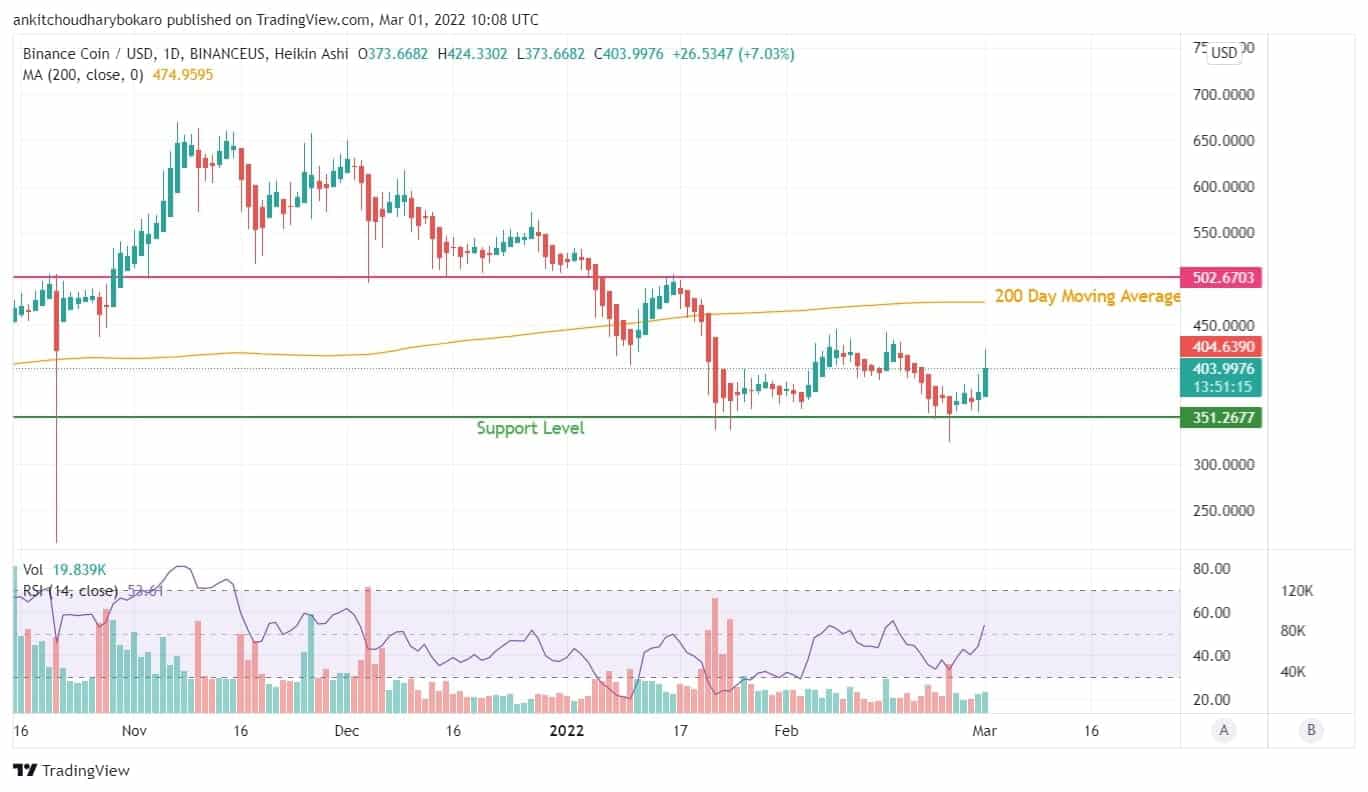 BNB is the present time frame seems to be on a positive outlook as it makes a clear Marubozu Hiken Ashi candle for the first time since February 2022. With such intensity hitting the 200 DMA curve or breaching the resistance levels seems highly possible. BNB can soon clear $500 and make a retry to hit a fresh high of $700. With 100% of tokens in circulation, BNB has become highly decentralized.